Instagram has 1 billion monthly active users and 50% of them are scrolling through their feed every day. Having the opportunity to put your business or personal brand on the platform could be great for marketing. It helps you connect with your target audience and better your business. With the ever-changing algorithm, it can get difficult to grow or even maintain engagement. Luckily for you, we put together a list of budget friendly tips to beat the algorithm and grow your engagement!
Start with your bio
Before creating feed of media and captions, you should captivate your audience with the few words that live on your profile. This is valuable space where you can give a description of your brand, announce new release, promotions, add a call to action and used branded hashtags. Creating a hashtag for your brand encourages users to tag and share your brand on their platforms. This interaction helps engagement! Here's a look at how Photoshop is able to accomplish all of the above in their Instagram bio.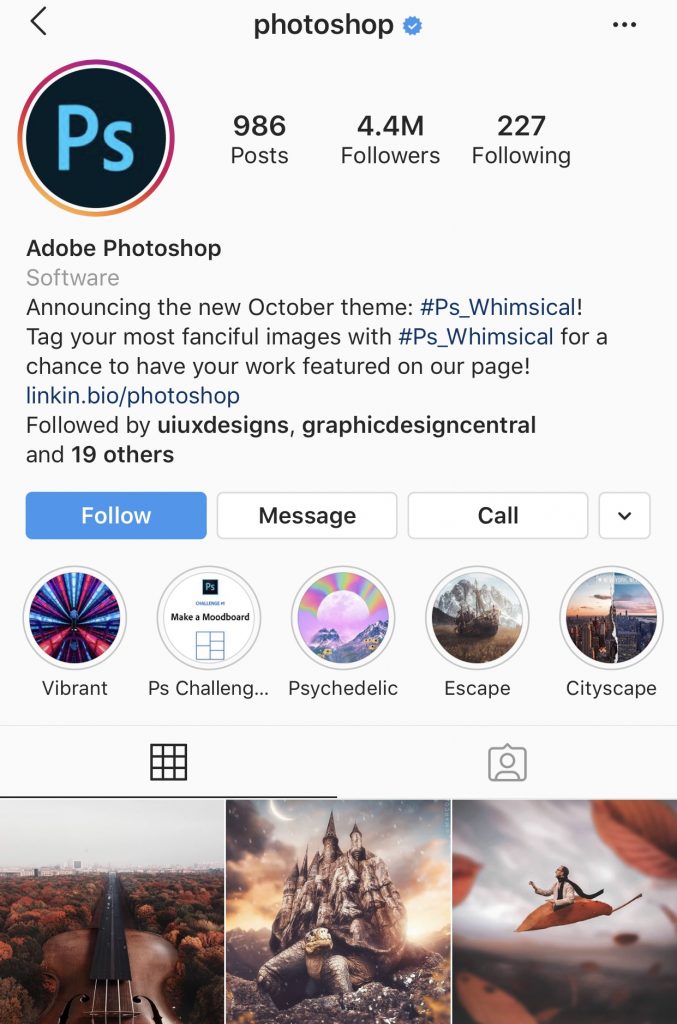 Get specific with your hashtags
 Strategically mix in specific, detailed hashtags that are a reflection of what you're posting. Not only is getting specific a more accurate representation of what you're posting, it also increases the opportunities for being discovered. For example, the hashtag #Blogger on Instagram has 88.5 million posts while the hashtag #LasVegasBlogger has 65 thousand. These hashtags are similar and attract the same audience but posts on #LasVegasBlogger have much fewer accompanying posts which means they're more likely to be seen. Unless you already have a massive platform and extremely engaged community, your posts will get pushed down the feed as quickly as other users use the hashtag- decreasing the chances of it being effective for you.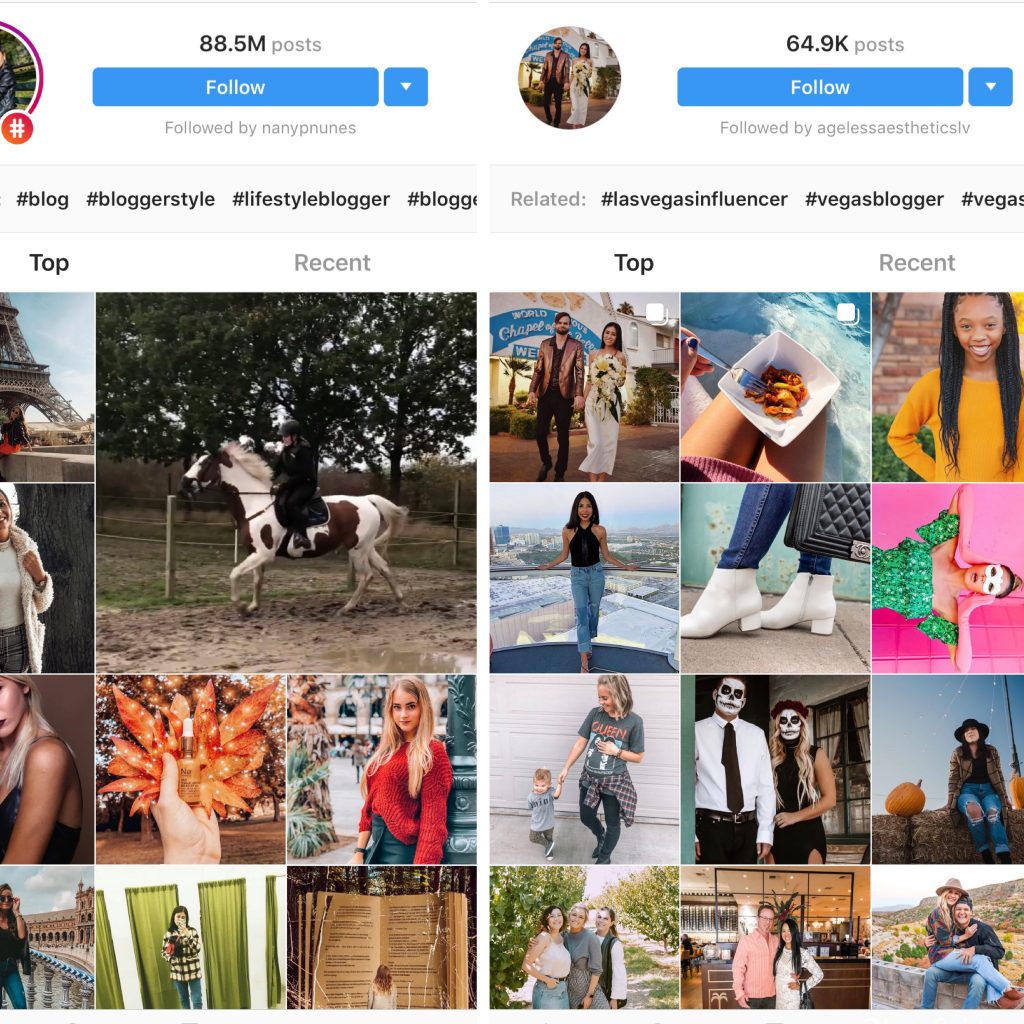 Use Stories and Post Video Content
Video content is HUGE for engagement on Instagram and at this point, stories are the most popular form of content. Everyone loves behind the scenes, the candidness, the boomerangs, selfies and live snapshots that come are shared via stories. The more authentic, the better! With tools like Instagram story polls, question button, quiz and countdown, you can create engaging and interactive stories that attractive viewers to your profile.  You can also share your feed post to your stories by selecting the arrow button under your stories and selecting "add post to your story" and hitting send. Just be sure to use a call to action like "tap to view post or new post" so that viewers can engage with it.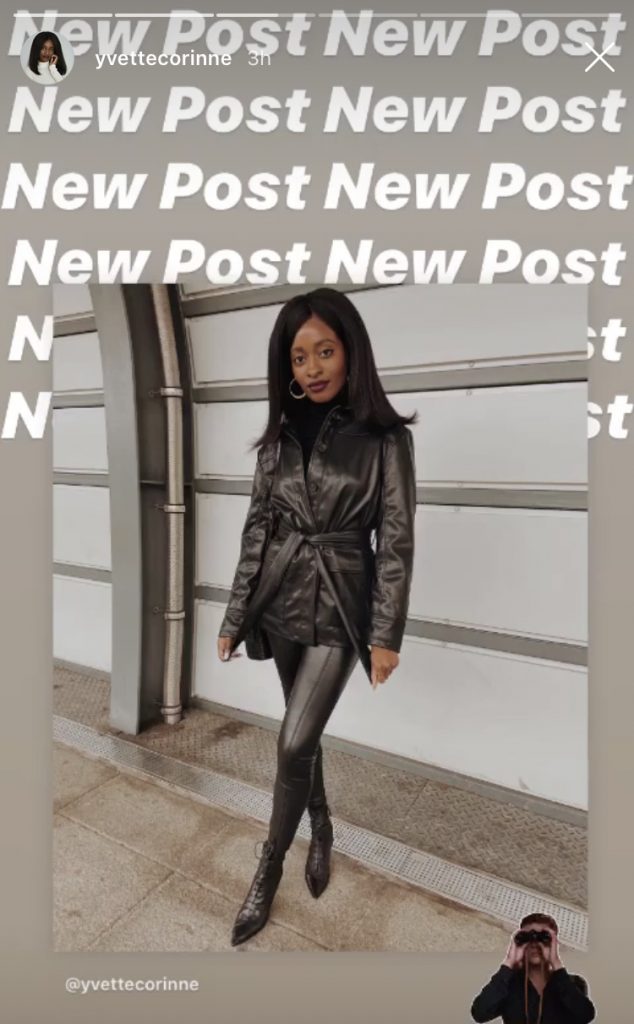 Engagement promotes engagement
Whenever possible, show love on accounts in your niche market 30 minutes before and after you post to your account. You should also try to reply to comments as soon as possible. You can even look at your competitors pages to see who is following them and engage with those followers. Engaging with other users encourages them to visit your profile and engage with you too! On Instagram, the more interaction you get within the first hour, the greater chances your post has of being pushed to more profiles. The interaction tells the algorithm that this is content others want to see.
As a brand, another great way to promote engagement is to repost user generated content. This can be done on both your feed and stories. Users often repost when brands feature them in their personal stories which puts your profile in front of those following their platform as well!
Write better captions
 Question based, storytelling, funny and call to action captions all encourage users to like and comment on your post. A pretty image attracts those who love aesthetics. A personality behind a brand attracts a specific and more invested user and potential customer. People love the opportunity to talk about themselves. Prompt them to join in conversation by asking a question related to the post. See how Pizza Hut used a witty caption to engage their followers in conversation, here.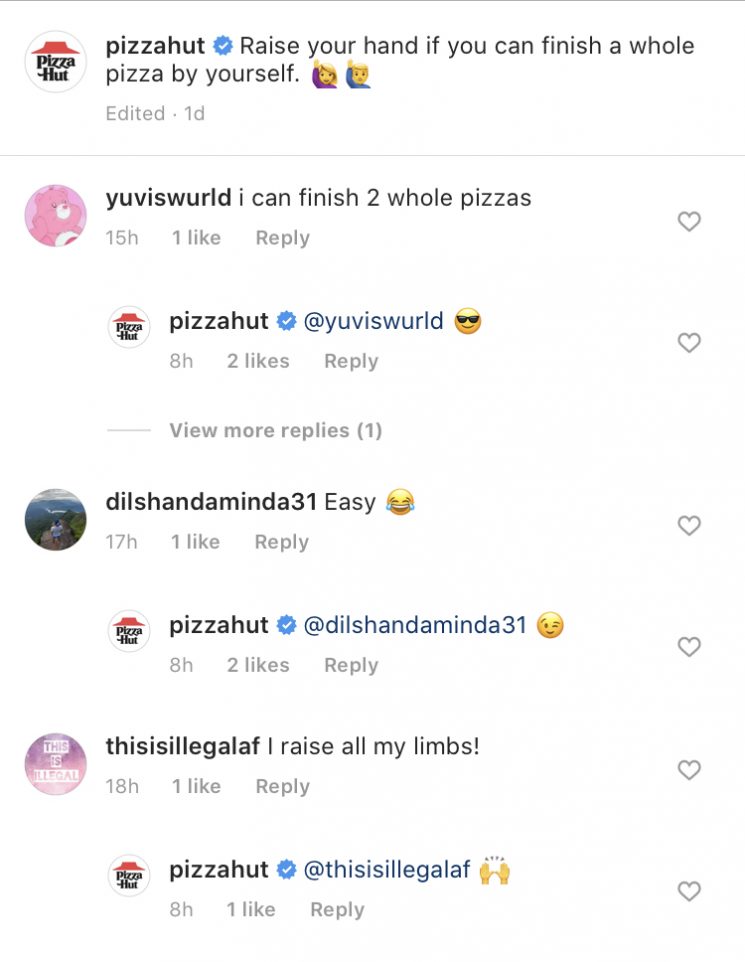 Be strategic in how you present your brand in the social sphere. Providing valuable content makes all the difference when it comes to keeping and building an online community. Incorporating these aspects while carefully planning your content will drive up your engagement rate, attract new followers and keep your community interested. Happy engaging!